We are responsible for designing the perfect experience for the high level travelers who visit us. 
Katomeri Resort is located in the heart of the Meganisi island and is waiting for you, for unique excursions and experiences, with your loved ones and our specialized staff where they are here to serve you daily with appreciation and joy.
Due to the peculiar shape of the island so rich in exotic beaches, measuring over 30 km of coastlines. It is certainly not a "hidden diamond", as many like to say – as it has been targeted by big spenders in recent years and has acquired a cosmopolitan hue – but the landscape on the beach remains unspoiled and the visual feast of blue and green goes beyond the overdose limits.
Life in Meganisi is tranquil.  It is an island that can be visited throughout the year because life goes on beyond summer.  Its three villages –Katomeri, Vathy and Spartohori- have a lot of residents, so visitors are sure to have a relaxing holiday on a quiet yet not isolated island.  It boasts restaurants with local meat and fish, cafés that double up as bars where you can enjoy yourselves having a quiet drink.
It is a safe haven for children since they can meet up at local squares to play and make friends, away from electronic devices, while their parents are enjoying their coffee.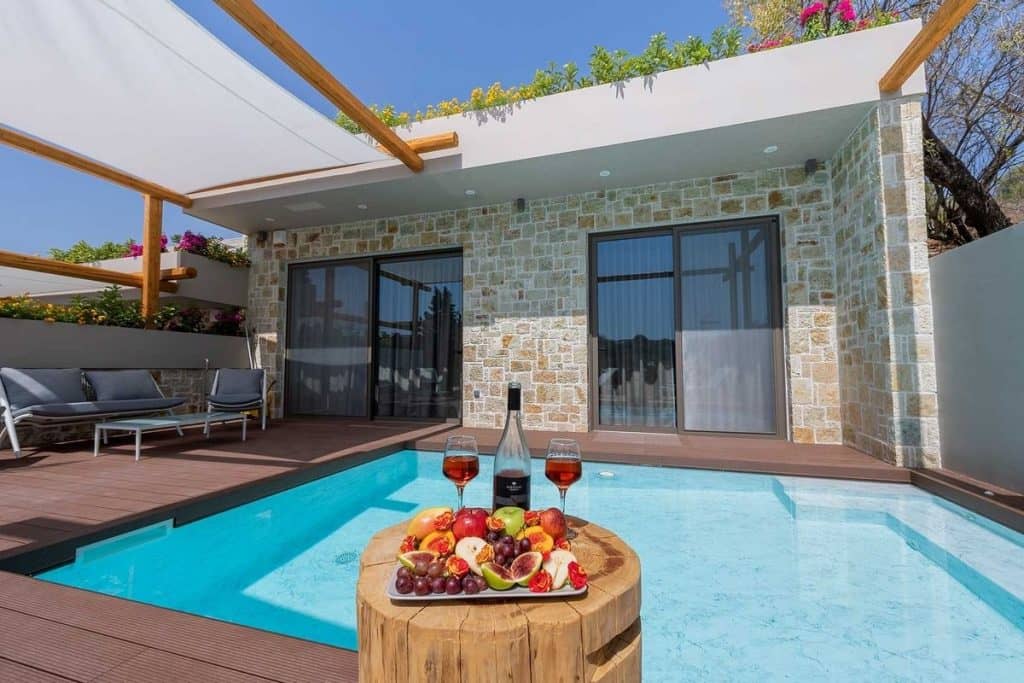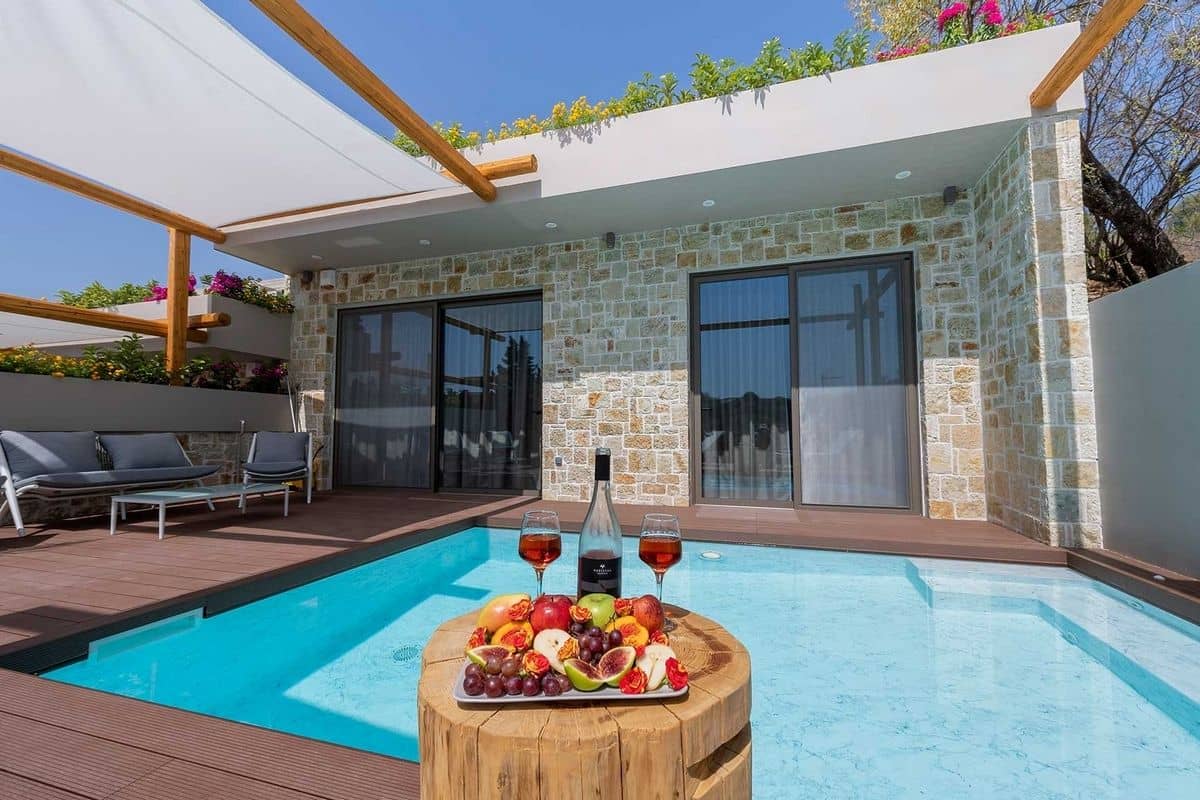 Areas of the island that you must visit
Exploring this paradise that we call Meganisi with its capital Katomeri, gives you unique images and experiences as you discover so many unique fjords that enclose the special caves that will become a huge challenge for your vacation. Papanikolis Cave is a sea cave at the southwestern tip of the island. Do not forget to define as your destination the pristine beaches of Pasoumaki, Ambelakia, Limonari, Elia, Atherinos, Spilia, Fanari, Ai-Giannis, Ammoglossa are some of the beaches that you will remember forever.
How to best spend your free time
You can enjoy a stroll by the sea though the green landscape.  Dive into the crystal clear waters of the Ionian Sea and play with your family and friends on the beach.  Go swimming on one of the pristine and well-hidden beaches of the island in the shade of trees that reach the shore.  Rent a boat and sail around the island so that you get the chance to see parts of the island inaccessible by car; visit local churches, admire icons of high historical value and listen to the chanting; walk around the alleys of the island and watch the elderly ladies making their renowned handcrafts.  Finally, have a cup of coffee with a view of Nydri, Skorpios, Kalamos or Mytikas.